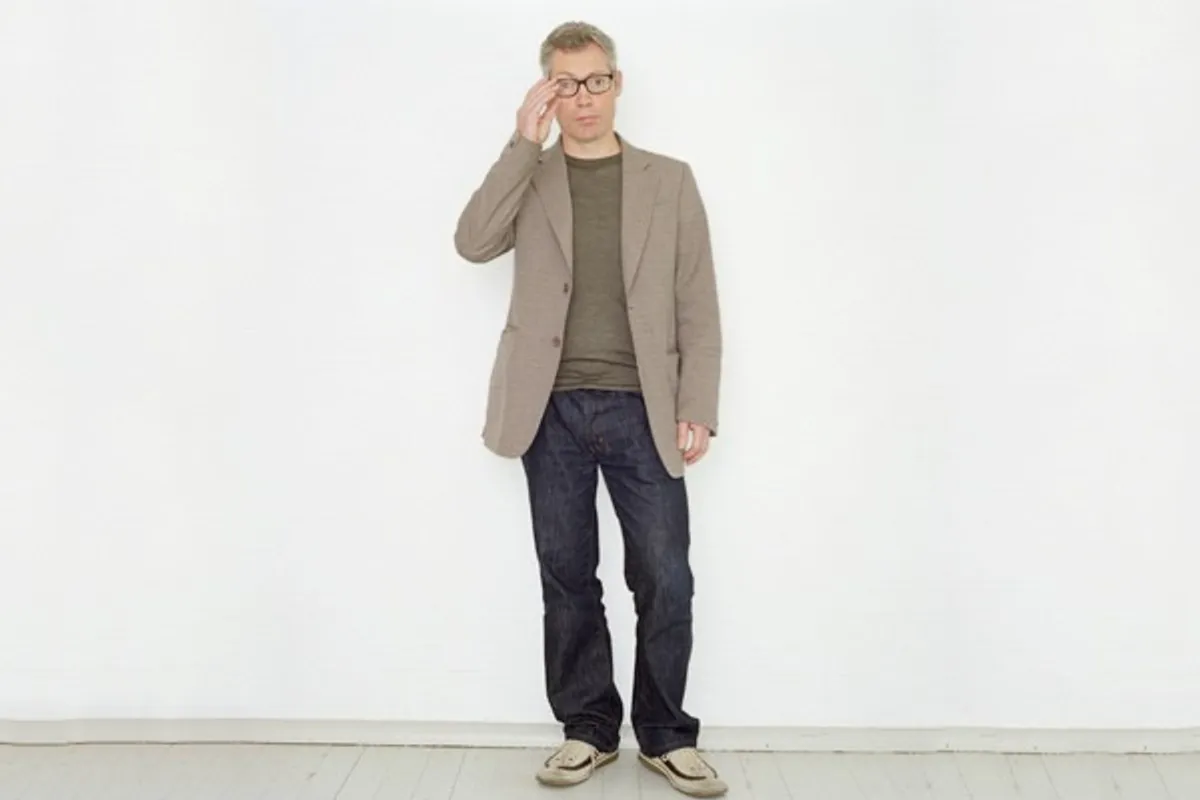 A super normal design approach
A portrait for the Danish magazine Byggeri+Arkitektur
Written by Stine Liv Buur, Architect, PhD, Vitra.
Introduction
"Jasper has transformed contemporary design. He has triggered a total revolution. He's the mentor of the contemporary generation. He has had a powerful influence on the design of Apple, for example. Jasper upholds a dogma, disregarding the "event" aspect and anchoring design in real life. I could never have done what I do if it weren't for Jasper's work."
- Erwan Bouroullec
Morrison is one of a small group of industrial designers, together with his former student Konstantin Grcic, Hella Jongerius, and Ronan & Erwan Bouroullec, who work on a global scale by using advanced technology to develop mass-manufactured products.
Morrison is known for his "Super Normal" design approach, he claims:
- "Form is unimportant besides all the other issues involved. Super Normal has been around since the first clay pot, but no one had given it a name... The most successful objects, the ones which perform best do so not because they look beautiful or valuable but because they have the essential code of being good at what they are, a good corkscrew, a good chair, a good pair of shoes."
In Denmark Jasper Morrison is not only known for his Super Normal designs, he is also known for his great passion for Danish design. In 2011 he sat up an exhibition at Design Museum Denmark and named it: "Danish Design – I like it"
Super Normal was a travelling exhibition that opened at the Axis Gallery in Tokyo 2006 and later repeated in London and Milan. Super Normal was a reaction on the contemporary design world, a major source of pollution characterized by superfluous products with no real meaning but just tracking attention. In corporation with the Japanese industrial designer, Naoto Fukasawa, he selected approximately 200 everyday objects in search for "Super normal designs", with the aim to identify and draw attention to the value of a good useful design. In connection with the exhibition the book "Super Normal. Sensations of the Ordinary" was published by Lars Müller Publishers.
A passion for Danish Design
The Danish architect and father of Kaare Klint, P.V. Jensen-Klint, once said (freely translated from Danish to English): "For all time progress it is characteristic that men, in their preoccupation with the new, forget some of the old of previous generation's experience, and must return to retrieve the forgotten."
Looking over your line of furniture design there's clear references to Danish furniture.
For instance the Trattoria chair designed for Magis, in 2009, has clear references to the Danish "Folkestol" by Børge Mogensen. The wodden Bac Armchair, designed for Cappellini, seems like a pendant to the Wegner armchairs.
Why do you find Danish Design interesting?
- When I was asked to do the exhibition at the Danish Design Museum my knowledge of Danish design was limited. Even after that it was still quite incomplete because I was obliged to choose from the Museum's own collection. Since then I have learnt a lot more and discovered more about Mogensen - who is for sure one of the great masters of Danish Design and one of the least acknowledged.
- I am more and more impressed by Danish Design. There is so much to admire that it's hard to know where to start. To summarise I would say the most impressive aspect is the ability of Danish designers to create beautiful homely atmosphere, where one feels both at peace and inspired to live in a better way. I don't think any other nation has equalled their level of sophistication in designing furniture for everyday life.
How do you use the past in your own creative processes?
- The creative process is highly unpredictable, but through the years I have learned to be aware of what our ancestors achieved and not to ignore it. I get a huge amount of inspiration from the past and I like the idea of building on what was done before, to advance certain established typologies rather than trying to create new ones all the time. If I look at Danish Design I see that this was also something that preoccupied Danish designers. Wegner's Y chair and Mogensen's Folkestol were both descendants of typologies which have existed for hundreds of years. I don't think designers should limit themselves exclusively to existing typologies but neither should they ignore them.
New Materials and production techniques
After 2nd World War the Danish architects saw a great need for simple and cheap furniture. Furniture architects like Kaare Klint, Börge Mogensen and Hans J. Wegner drew on experience from past cabinet makers, e.g. the Shakers and Chinese arm chairs. 50 years ago the world was different, slower communication, less access to knowledge and a limited range of materials, mostly wood and steel. Today's world is characterized by fast communication, quick access to knowledge and an unlimited range of composites and advanced production techniques.
Looking over the line of Jasper Morrison furniture, one will see classic materials like wood and steel, but there are also "new" materials like plastics and composites and monobloc chairs.
How do you navigate in a world with so many possibilities?
- I observe, think about my observations and reprocess them.
How do you know if you have chosen the most appropriate material to solve the function of your design?
- That's something very natural, it's a part of the process, when you start thinking of a design the materials propose themselves.
Some companies are more innovative according to the use of new materials and techniques than others. Can you give an example on one of your chairs, which has been particular learning?
- An early one was the Air Chair for Magis which used gas injection. That project was quite an education!
Jasper has his first-ever retrospective exhibition opening at Grand-Hornu in Belgium in May 2015. A new book will be published at a similar time, A Book of Things, published by Lars Müller Publishers. As usual he will have many new projects launching at the Milan Furniture Fair in April.
Work and life
Jasper Morrison was born in 1959 and educated as a designer at the Kingston Polytechnic Design School and The Royal College of Art in London. He finished his studies in 1985 and the year after he opened his first studio in London and later a branch office in Paris. Through the years he has worked for some of the leading design companies like Cappellini, Established & Sons, Kettal, Magis and Vitra.
Morrison's lists of designs are wide ranging, from tableware & kitchen products to furniture and lighting, sanitary ware, electronics and appliance design.