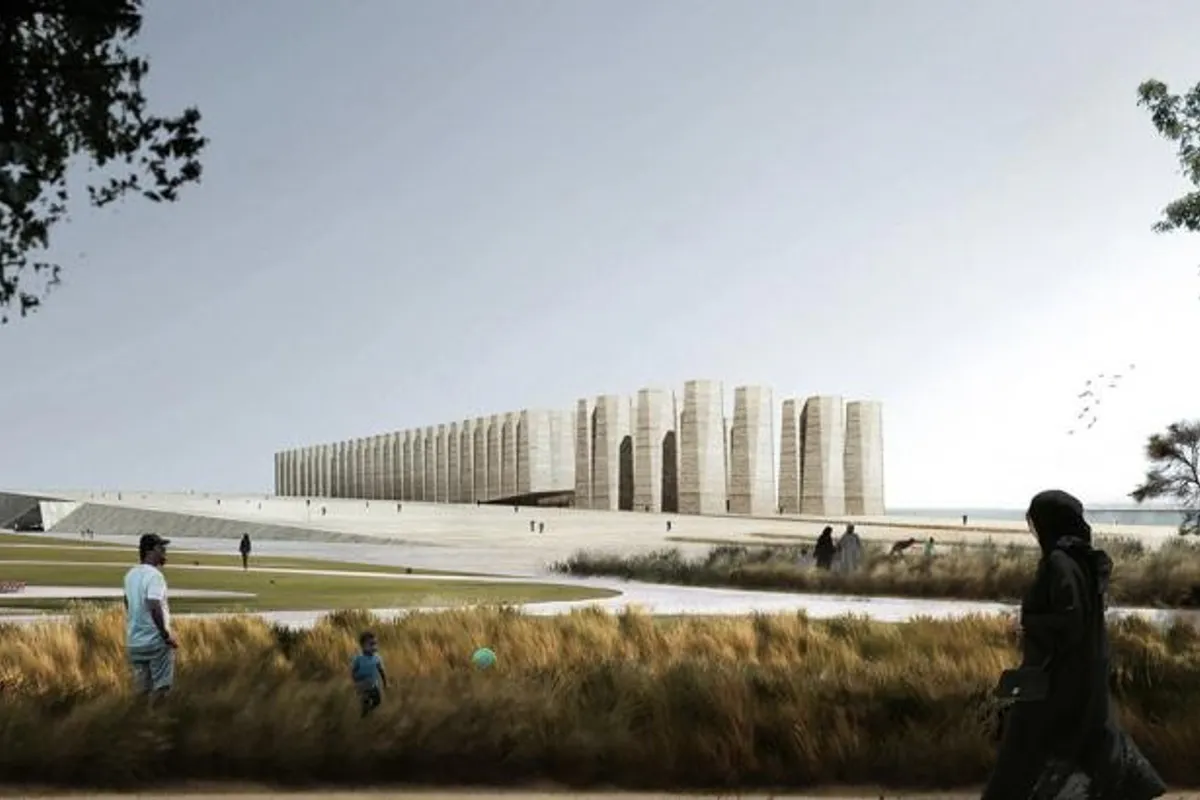 Elemental/Malcolm Reading Consultants
ELEMENTAL Wins Art Mill Competition
Qatar Museums has announced that ELEMENTAL, the Chilean firm of Pritzker Prize-winning architect Alejandro Aravena, has won the Art Mill International Design Competition for a historic waterfront site in the center of Doha.
by John Hill
The jury* selected ELEMENTAL from a shortlist of eight finalists that were announced in April 2016. Per a statement from Malcolm Reading Consultants:
ELEMENTAL was selected ... based on their strategies for the site and its links to the city. ELEMENTAL's concept design for the historic waterfront site in the centre of Doha took as its inspiration the rhythmic monumental grain silos that are the industrial legacy of the original Flour Mills on the site, which have produced bread for the State since the 1980s. However, in a creative riff the team added to the strict geometry of retained silos a looser grouping of new silos that will act as cooling chimneys circulating air through the site that extends spectacularly on three sides into Doha Bay.​
The Art Mill is planned as an integral piece in defining Doha as a global art destination, completing the city's "acclaimedsequenceofmuseumsdevotedtoart," as described by the statement. Other institutions include I.M. Pei's Museum of Islamic Art, and Jean Nouvel's forthcoming National Museum of Qatar.

ELEMENTAL is working with the climate engineers at Transsolar, the structural engineers at schlaich bergermann partner, and Stantec.

No construction or completion date was provided with the announcement of the competition winner.
*The jury, which was advised by competition organizer and architect Malcolm Reading of Malcolm Reading Consultants and QM technical representative Maha Hamad Al Hajri:
Her Excellency Sheikha Al Mayassa bint Hamad bin Khalifa Al-Thani
His Excellency Sheikh Jassim bin Abdulaziz Al-Thani
Dr. Hassan Rashid Al-Derham, President, Qatar University
Professor Harry Gugger, Principal, Harry Gugger Studio
Dr. Akel I. Kahera, Dean, Virginia Commonwealth University in Qatar
Sir John Leighton, Director-General, National Galleries of Scotland
Jasper Morrison, Designer
Hiroshi Sugimoto, Photographic artist, sculptor, architect, producer, and author
Professor Chris Wise FREng FICE RDI, Director, Expedition