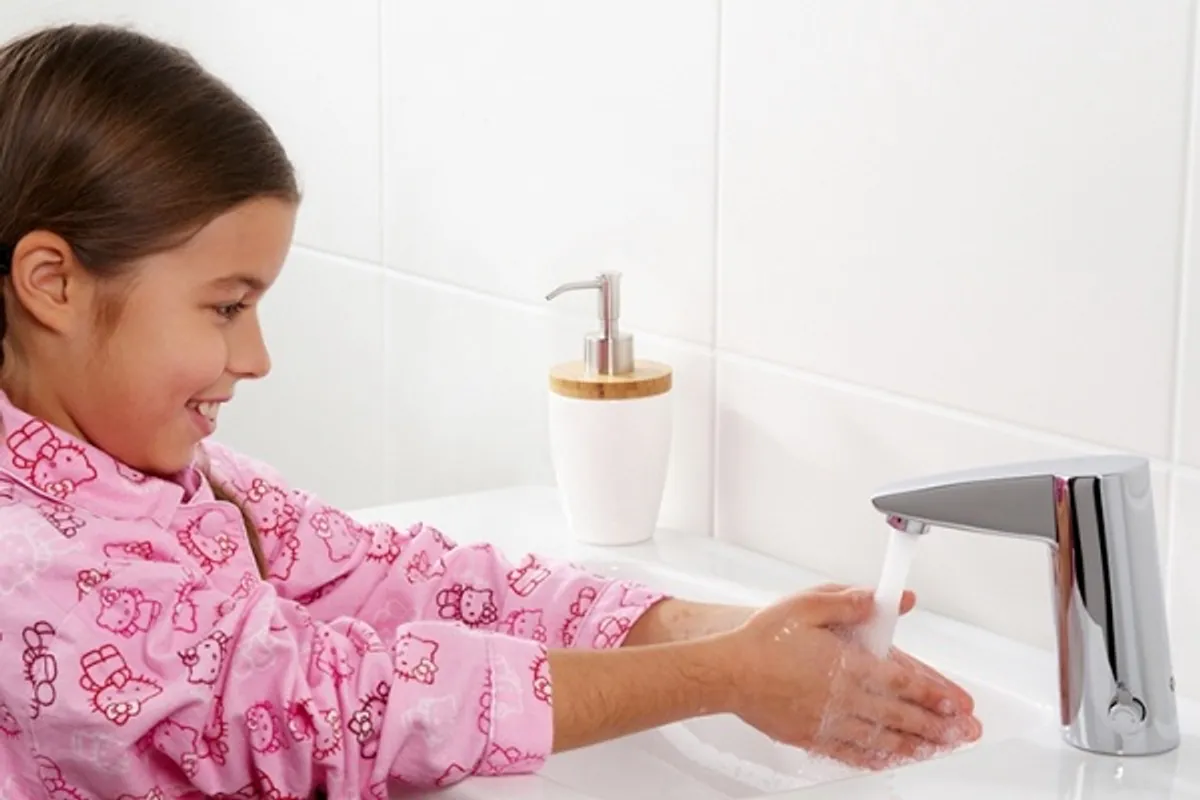 HygTech Alliance - Safe, practical, and stylish common areas
Leading Finnish companies have combined their forces and expertise to create the world's first holistic hygienic product range for public spaces. The HygTech Alliance is aiming to develop products and solutions related to hygiene management. The companies in the alliance – Oras, Isku, Korpinen, Abloy, Teknos and Lojer – are convinced that building technology solutions and fittings developed for hygiene management will enable significant reductions in the rates of hospital infections and other diseases transmitted through contact.
The rise of bacterial resistance to antibiotics and various epidemics such as avian flu, swine flu, and MRSA, which has occasionally caused major disturbances in hospitals, have been a cause of concern and subject of much debate. The alliance aims to play its part by supporting work that prevents infectious diseases and strives to identify solutions to epidemics and global challenges such as pandemics.
Substantial savings
When the key contact surfaces are made hygienic or completely contact-free, the number of diseases and infections that are transmitted through contact can be reduced by up to 50%. In turn, this reduces the rate of absence from work due to illness and will lead to significant savings in areas such as health care costs. By investing in products developed for hygiene management, companies and organizations that build public spaces can invest in better health and financial well-being.
The companies in the alliance:
ORAS - Touchless, advanced sanitary fittings: Touchless Oras faucets are hygienic, userfriendly, safe and they save both water and energy.
ISKU- Antimicrobial Furniture: Isku Health products are a new solution for more efficient prevention of the growth and spreading of bacteria.
KORPINEN - Antimicrobial bathroom furnishings: Bathroom furniture made by Korpinen take into account the requirements of strict hygiene standards.
ABLOY- Antimicrobial architectural hardware: Abloy Oy Manufactures a wide range of locks, architectural hardware, door closers and door automatics for different applications
TEKNOS - Antimicrobial coatings: Teknos is one of Europe's leading suppliers of industrial coatings, with a strong position in retail and architectural coatings.
LOJER GROUP: Lojer Group is Finland's leading manufacturer of hospital equipment and medical furniture.
The Hygtech Alliance's main aim is to support work to prevent infectious diseases and strive to identify solutions to epidemics and global challenges such as pandemics. The companies are also joining forces to enter export markets.