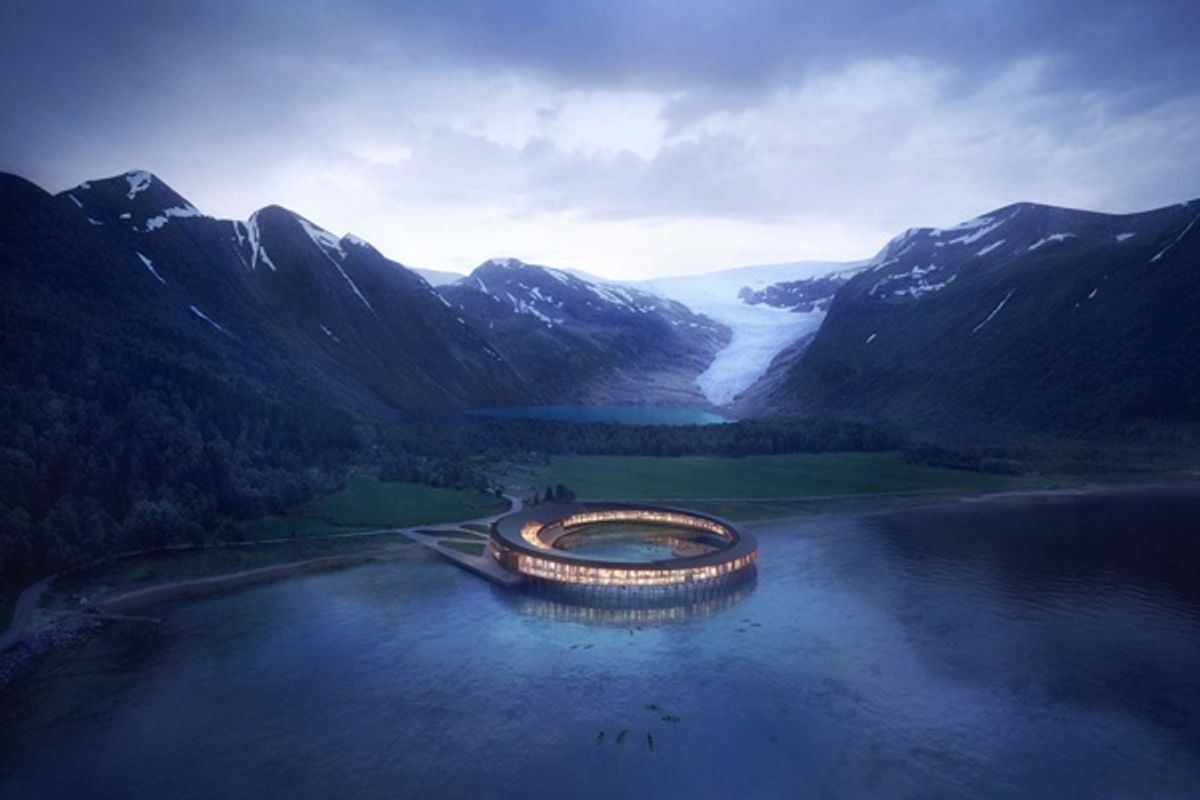 Snøhetta Designs "Svart" - the World's First Energy Positive Hotel Concept Above the Arctic Circle
"Svart" is the first building to be built after the energy positive Powerhouse standard in a Northern climate. Not only does this new hotel reduce its yearly energy consumption by approximately 85% compared to a modern hotel, but it also produces its own energy - an absolute "must" in this precious arctic environment, the architects say.
In collaboration with Arctic Adventure of Norway, Asplan Viak and Skanska, Snøhetta has designed "Svart" the world's first Powerhouse* hotel, at the foot of the Svartisen glacier that runs through Meløy municipality in northern Norway. The name "Svart", meaning "black" in Norwegian, is a direct tribute to the deep blue ice of Svartisen and the Svartisen name. As the word for "black" and "blue" are the same in old Norse, the name is a reference to the natural heritage of Svartisen, its precious glacier and its natural surroundings.